One Cafe Gallery
1 London Rd
St Leonards On Sea, East Sussex, September 2011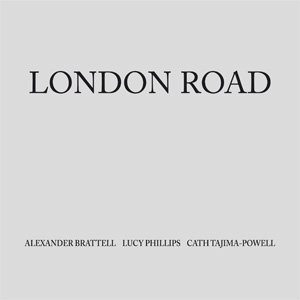 LONDON ROAD Zetetic Press 2011 pb 40pp ISBN:978-0-9569773-0-4
ALEXANDER BRATTELL LUCY PHILLIPS CATH TAJIMA-POWELL
The pictures in this exhibition were all made on the London Road in St Leonards On Sea.
This is the beginning of a London Road, leading from the sea.
First built as a toll road in the 1840's, this is where Robert Tressell completed The Ragged Trousered Philanthropists in 1910.
London Road is a particular place, but by description could be anywhere in Britain (27 are listed in the London A-Z alone).
London Road is an interstitial zone. Passed through and over, haphazard, symptomatic.